"Adventure Architecture" is a collection of services ranges from adventure facilities construction and maintenance to training equipment supply.
We value our constructions and maintenance work. All constructions by Haac are of high quality, safety and adherence to worldwide recognized standards. Our constrcution is not static but growing with time to suit our clients' continuous training & development needs.
Haac has constructed many large-scale challenge ropes courses which consist of high elements and/or low elements. High elements refer to challenges at a height of 4m to 12m while low elements start from 30cm to 3m above ground level.
Other than the traditional outdoor challenge courses, Haac is also familiar with the indoor challenge courses which can be used throughout the year irrespective of the weather. Haac'sworks also
include mobile challenge courses, a temporary and perfect structure for both indoor and outdoor special events.
There are 4 different designs of climbing walls, namely Direct Insert, Plywood, Treated Wood and Artificial Rock Surface Design. Haac does not only build outdoor climbing walls but also indoor ones which can be used throughout the year irrespective of the weather. Mobile towers with climbing walls are also built for both indoor and outdoor events.
Haac constructed this abseiling frame at The Salvation Army Brabury Camp.
Trim trails are usually made up of a series of low challenge elements such as Balance Log, Swing Tires, BosunChair, Swing Beam, etc.
Obstacle/Assault Courses are used for physical and mental training in the army. In general, there are two major types of assault courses, namely conditioning course and confidence course.
Inspect poles for condition
Check all bolts for condition, and tightness
Check all cable clamps for orientation and spacing
Inspect cables for wear, broken strands, flattening and any fraying ends
Inspect cables for proper tension and drape
Inspect all other cable connections (strandvises, swages, etc.)
Inspect all back up belay loops for correctness
Inspect all guy and anchor systems
Check all platforms for soundness and proper connections
Inspect all equipment
Review equipment usage forms
Inspection & Reporting Procedures:
Onsite inspection by Haac
Written report from Haac stating findings and recommendations
Request for repairs from the course owner
Proposal from Haac on repairs needed
Repairs by Haac to make the course up to the latest ACCT standards
Repairs by Haac to make the course up to the latest ACCT standards
Challenge Course Safety Equipment
List of safety equipment provided by Haac:
Accessories
Belay Devices
Carabiners
Harnesses
Helmets
Pulleys
Ropes
Shear Reduction Blocks
Vertical Belays
Challenge Course Hardware
List of challenge course hardware provided by Haac:
AGC
All Thread
ATEB
Cable Clips
Curve Washer
Double Coil Lock
Washer
Machine Bolt
NEB
OEB
Rapid Link
Serving Sleeve
Shackles
Square Nut
Staples
Strandvise
TEB
Thimble
Turn Buckle
Zinc Copper Ferrule
Haac provides 2 kinds of rescue gears, namely 4 to 1 Rescue and Cut Away Rescue.
Haac supplies the Act Safe PME Power Ascending Machine which is a small portable unit for personal lifting, material lifting and rescue situations. It ismost effectively used together with Rigging Frame in rescue situations.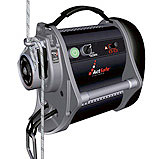 Haac has specially designed the easy-to-carry and easy-to-use Mobile Challenge Kit, a package including training props that make up over 50 activities. With this Kit, challenge activities can be brought from outdoor to indoor easily and conveniently.
Teambuilding, leadership development, meeting facilitation, motivation, vision & values embracement …
Interest classes, leadership programs, family & fun events, school programs …