"Youth & Kids Development" provides a wide range of training services tailored for the needs from the growing importance on all-rounded development of our future leaders especially on leadership, co-operation, adaptation, team work, trust and other essential social and life skills.
Haac's program means fun, dynamic and innovation. We inspire participants by using combinations of tools, skills and approaches which cultivate a stimulating environment to acquire the essential skills. To name a few, we use African drumming to help kids know how to communicate with their peers and wild camping to foster kids' independence. We also make use of our own-developed mobile challenge props to lead students to work together to accomplish challenge projects after lessons.
We provide both school-based, centre-based and public training services as follows:
African Drumming Academy is the prime organization which cooperates with The International Centre for African Music and Dance (ICAMD) to promote African culture in Hong Kong. With the professional and systematic course design, we are now running the leading African Djembe (African drumming) courses from which students will have the firsthand knowledge of the unique rhythms in
a festive learning environment. Since inception, African Drumming Academy has collaborated with more than 200 schools and organizations in Hong Kong to launch courses and events like regular long-term African Djembe courses, tailor-made short-term African Djembe courses, intensive African culture camps and workshops, etc.
SuperKid's sport climbing courses are tailored for children aged from 4 to 12 and are welldeveloped with 10 progressive levels of difficulty. They focus on physical and mental development to train up both the body and soul. Children get physically fit by having good coordination and flexibility, while their mind will also be drilled to be capable and persevering, helping them to successfully cope with the ever-changing society. With our provision of excellent venues, training equipment, well-established examination mechanism and close communications with parents, over 1,500 children have participated in SuperKid's climbing courses since 2001.
SuperKid dragon dance courses, which integrate the dragon dance steps, performing skills and traditional percussion instruments, lead you to the most inspiring world of the traditional Chinese cultural art. By means of a systematic dragon dance training syllabus, children's physical ability, confidence, team spirit and communication skills can be enhanced.
Today, Chinese Kung Fu is still used as a tool to improve personal character, physical fitness and combat stress, not only in China but also in other parts of the world. SuperKid Chinese Kung Fu courses are designed for those who wish to pursue a better way of life through the cultivation of the mind, body and spirit, as well as the avoidance of conflict, to enhance the sense of self-perseverance.
Offsite Training Camps/
After-school Programs
Offsite training camps are tailor-made to develop our future leaders. With the focus on outdoor activities like wild camping, hiking and high-level adventure challenges, participants will be able to understand the crucial attributes for a successful leader and transform them into practice. Other intangible values such as passion, motivation, team collaboration and support will also be cultivated.
School & Corporate Family Days
In the belief of "Wellness & Fun Life", a wide range of family and fun events is designed for schools and corporations to strengthen family bonding. The cultural art activities, sport training, life-skilled camping, parent-kid communications programs and other innovative events bring unique and memorial experiences to the family members.
SuperKid introduces a variety of themed party packages which integrate games, sports, music with entertainments. Our comprehensive range of professional props such as SuperKid's mobile challenge kits, mobile climbing walls, traditional Chinese and African musical instruments and cultural materials adds color to the parties. Such themed parties' concept also allows the flexibility to be applied to corporate functions or events.
We develop and execute innovative physical education courses which align with the PE curriculum in Hong Kong for schools, with the objective to enhance the attitudes, sport and life skills of students. Our services take care of every training step from course design and planning, pretraining conferencing, provision of trainers and equipment, course execution and post-training analysis.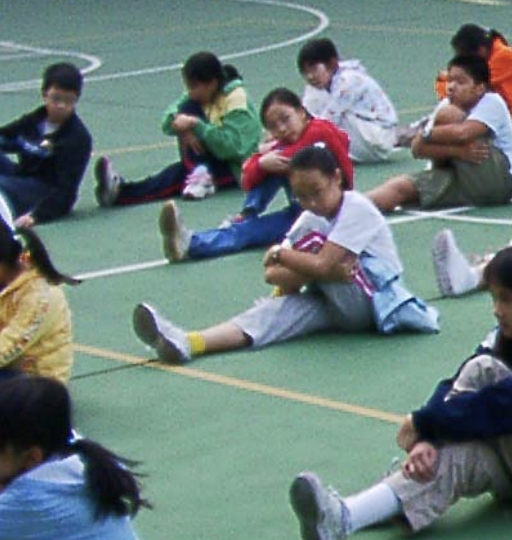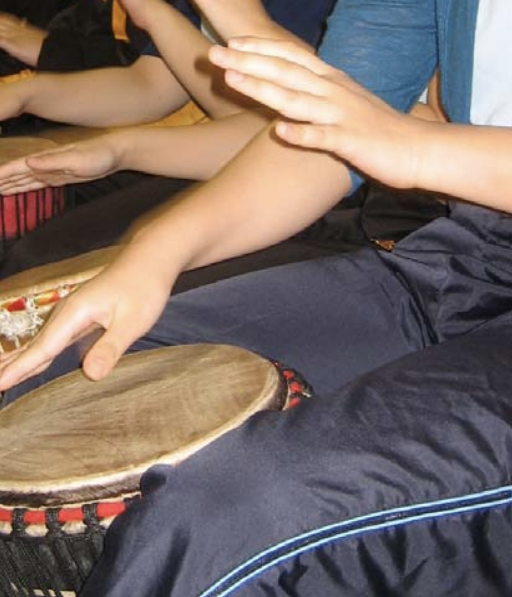 The African Djembe courses with a well-structured syllabus of 8 progressive levels are conducted by African Drumming Academy and they are integrated into the music curriculums of kindergarten, primary and secondary schools in Hong Kong. The public and in-school performance opportunities allow students to develop self confidence and a sense of cooperation.
Teambuilding, leadership development, meeting facilitation, motivation, vision & values embracement …
Construction, inspection and maintenance on challenge rope courses, climbing wall, abseiling frame, obstacle/assault course, trim trial …